Last Modified 19 September 2023 |
First Added 02 April 2020
How Often Should You Change Bedding?
Sleeping in soft, warm bedding is one of life's greatest luxuries. But even the best bedding will naturally wear over time. Discover the signs that it might be time the right time to refresh your bedding with our expert guide.
How often should you replace your duvet?
A good quality duvet should last several years – the higher the quality, the longer the lifespan. For lasting luxury, natural fillings are an excellent choice to stand the test of time, with Hungarian goose down being one of the most highly prized.
Natural fillings are so desirable because they have excellent rebound and loft, meaning they retain their shape and bounce exceptionally well. Subsequently, natural bedding is generally more expensive than synthetic, but considered by many to be worth the investment for the years of use it guarantees.
As a rule, we recommend you think about replacing your duvet every five to ten years. Duvets will often outlast pillows because they rest on top of you and don't take weight like pillows do, but they still need attention when it comes to dressing the perfect bed.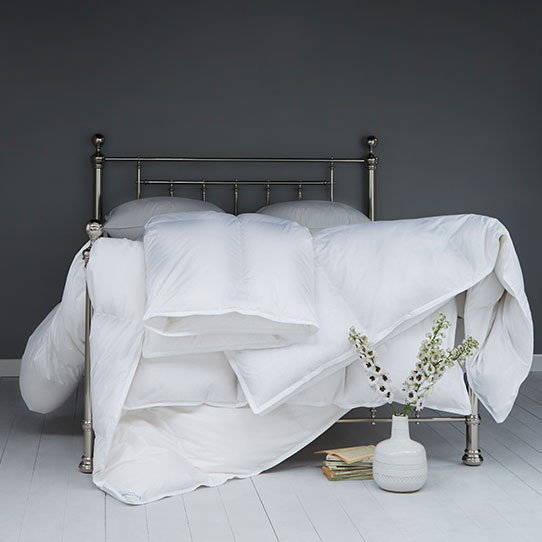 Here are some signs of wear and tear to look out for to know that it's time to replace your duvet:
1. If it starts to feel limp, lumpy or develops cold spots, it means the duvet fillings have spread out or become uneven, and as a result are not insulating as they should do.
2. Duvets can also discolour and collect dust mites over time, no matter how often you clean it. If you notice discoloration or begin to suspect your duvet has picked up dust mites, it's time for a change.
3. If you're using an anti-allergy duvet and you find yourself sneezing more often or starting to have any of the common allergy symptoms, it's a sign that you should think about a new duvet.
How often should you change pillows?
Pillows provide important support for your head and neck, and work in conjunction with your mattress to keep your spine in alignment. In short, this means they're incredibly important when it comes to bedding.
Much like duvets, natural fillings are a popular choice for pillows due to their durability and lasting comfort. Our range includes anti-allergy British wool, as well as super breathable feather and down, or even pressure-relieving memory foam for the ultimate support. If you need help choosing the best pillow for your sleep needs, read our helpful guide.
We recommend pillows be replaced every two to four years to make sure you're still getting the neck and shoulder support you need, as well as reducing the risk of any allergy-like symptoms. These can often occur when it's time to refresh your pillow.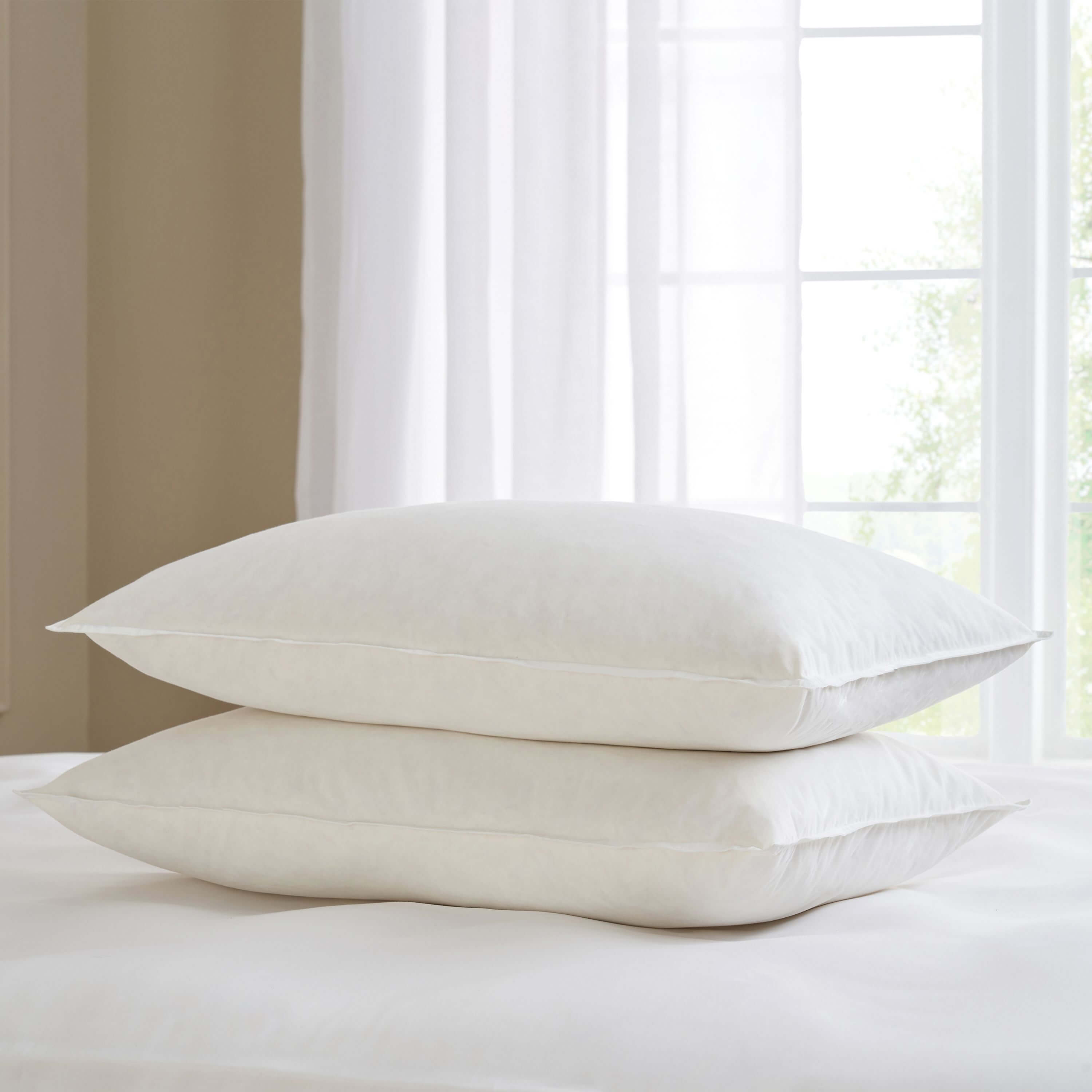 Here are a few of the most common things to look out for to see if your pillow needs replacing:
1. If you rest a pillow over your arm and it droops substantially, it's definitely time to replace it.
2. Equally, if you notice your pillow is discoloured, lumpy or flat, or you experience neck ache, then the filling has become worn and isn't performing as well as it should do.
3. If you're an allergy sufferer and symptoms reappear, then you should replace your anti-allergy pillow.
How can I make my bedding last longer?
There are a few things to consider when buying bedding that will ensure it lasts as long as possible and lasts well. The higher the quality, the longer the lifespan, so we recommend investing in a duvet that has:
1. A cotton cover: Pure cotton is ultra breathable, which is important for promoting airflow through the bedding to keep it fresh and bouncy, as well as keeping you at just the right temperature as you sleep.
2. Boxed cassette construction: This means the fillings are sectioned into individual boxes across the duvet or pillow. This ensures the fillings can't move around and instead remain evenly spread, banishing the risk of any unwanted lumps and bumps.
3. A high thread count: We work to a minimum of 233, which keeps your fillings contained and prevents feathers from poking through. We use 100% cotton covers, creating a secure outer layer to keep the fillings inside that's also extra breathable for the sleeper.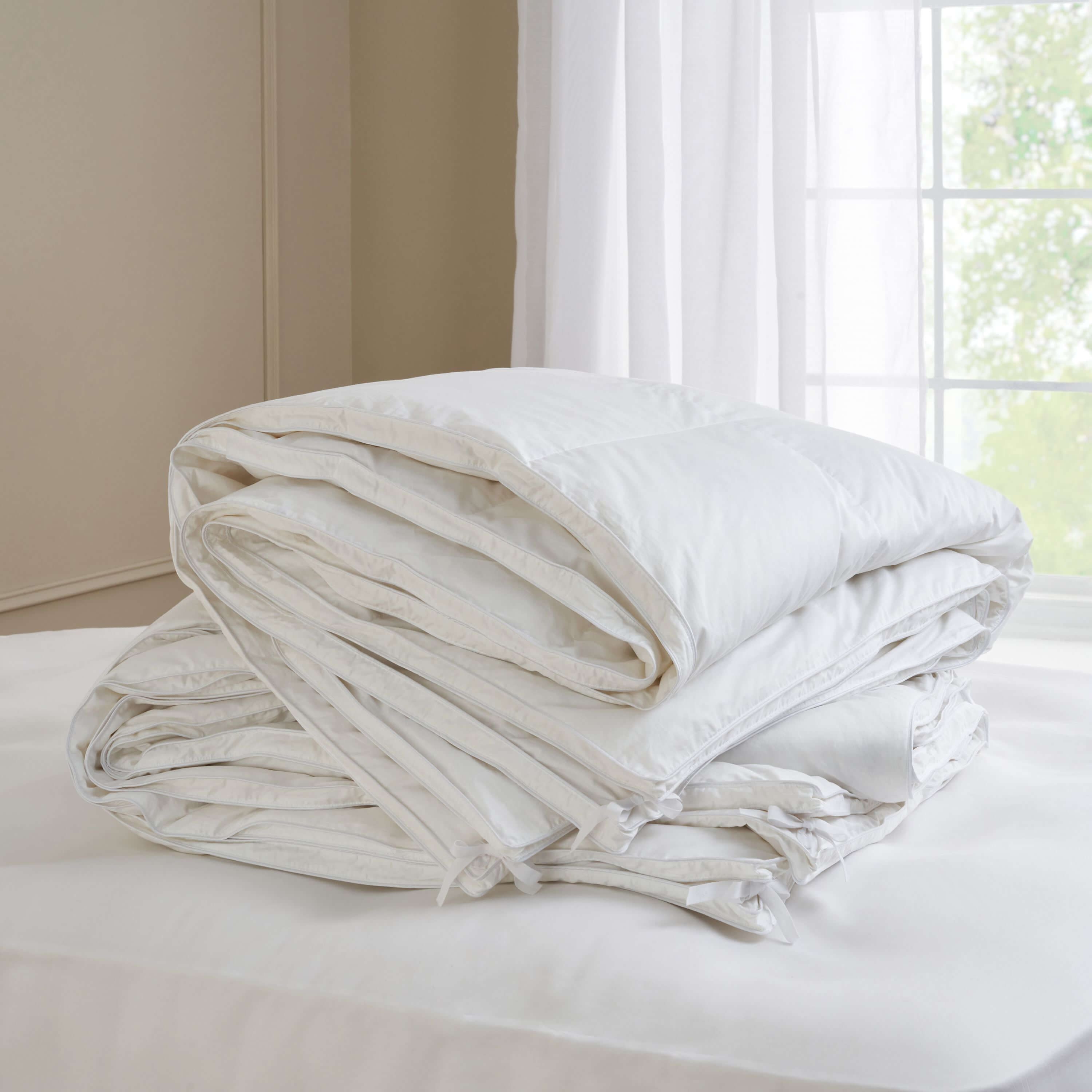 When it comes to caring for your bedding, it's recommended that you wash your pillows every other month and duvets at least twice a year. All Feather & Black duvets and pillows are machine washable, but we also encourage professional dry cleaning as they can provide specialist care and drying. Regular airing can also help to keep bedding fresh. For more advice on caring for your bedding, browse our step-by-step guide.
How often should you change sheets?
The Good Housekeeping Institute recommends your sheets be changed at least once every fortnight, with some sleepers opting to change their bedsheets once a week. Ultimately, the frequency of changing your bed linen is personal preference, but do bear in mind that over washing can damage some finer fabrics, and care instructions should always be followed in the first instance.
When it comes to replacing bed linen, it's typically easier to spot the common signs of wear and tear on sheets compared to bedding. High quality fabrics such as pure cotton will last for many years, particularly with a high thread count. However, when your bed linen begins to show signs of use such as discoloration, loose stitching or fraying, it may be time for a refresh.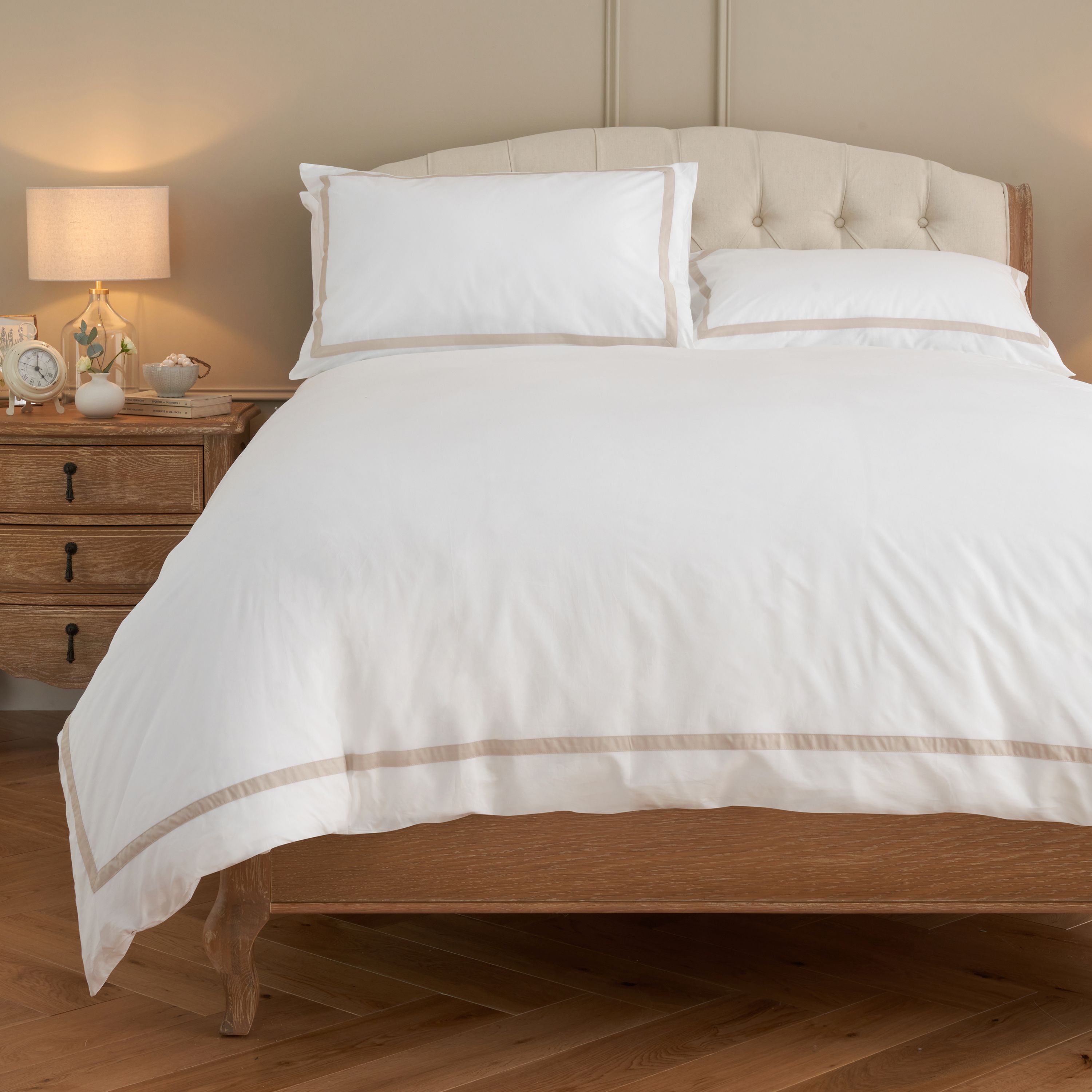 A beautiful bed isn't complete without perfectly plump bedding. Browse our full range of bedding for rich natural fillings, sumptuous thread counts and quality craftsmanship that stands the test of time.
Related Articles