Last Modified 09 November 2023 |
First Added 19 March 2021
Expert Tips to Care For Your Bed Linen
There's nothing better than the feel of freshly washed bed linen… other than a perfectly organised laundry cupboard, of course. One that makes you stand, hands on hips, smiling at the mere sight of it; one that is immaculately ordered with sweet smelling, neatly folded sheets.
Caring for your bed linen also means washing and drying it correctly too, which in turn, will extend its life and maintain its quality.
Read on for our favourite tips to help you love your linens for longer.
Caring for cotton bed sheets
Cotton bed linen is naturally soft, because it's made using the fine woven fibres from the 'bolls' of a cotton plant. Luckily for us, it's also incredibly durable, which makes it an excellent choice for bed linen that will stand the test of time.
Here's how to keep cotton looking and feeling great:
Because of the delicate nature of cotton, it's best to wash it on its own, separated from snagging items such as zips

Whilst cotton can be washed at a low temperature, it's best to avoid the quick wash cycles as the detergent isn't given enough time to work.

Hanging your white sheets out to dry in the sunshine during the summer is a great way to give them a white boost. The sun works as a natural bleach.

As a general rule, hot washes can be damaging for your sheets and diminish their softness over time.

For lustrous

cotton sateen sheets

, always wash in cold water on a gentle cycle with a mild detergent. If you're tumble drying or ironing them, use a low heat.

Cotton hemp blends are typically more durable, but it's still important to wash on a gentle cycle to avoid unsightly fraying or shrinking.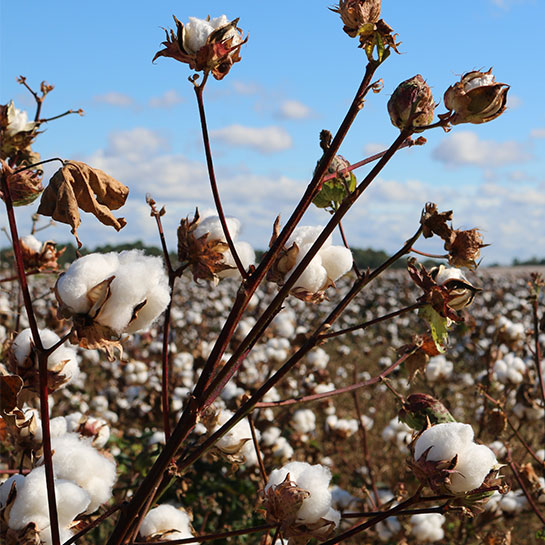 How to dry your washed bed linen
Air drying your sheets isn't only good for the environment – the natural sunlight will do wonders for keeping your bed linen fresh. However, cotton bed sheets are suitable for tumble drying during those tricky winter months.

If you're putting your washed bed linen straight onto your bed from the tumble dryer, put it on whilst warm and still ever so slightly damp. Watch as the creases smooth themselves out whilst on the bed!

If you're putting away your bed linen straight after washing, make sure it's completely dry to prevent any dampness or mildew forming.

Slatted, ventilated shelves in your airing cupboard allow for enhanced air circulation and help prevent your sheets from going musty. Slipping a scented sachet between the sheets whilst they're in storage can also help to keep them beautifully fragranced between uses.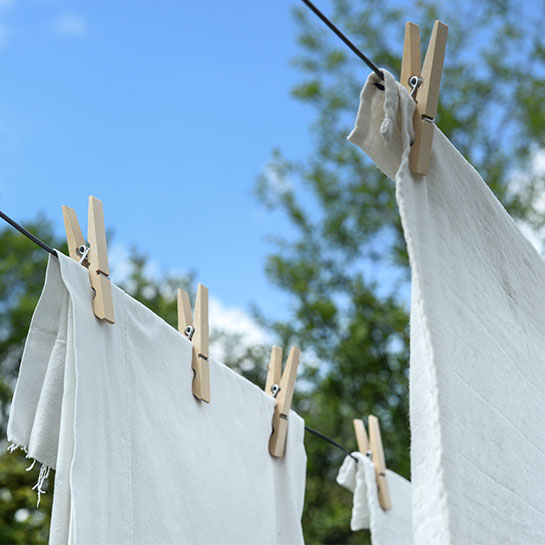 Tips to organise your bed linen
For bed linen sets, fold the sheets and place them inside the matching pillowcase for beautifully neat storage and easy access.
Now let's move on to the rest of the bed. Here's how to fold a fitted sheet...
Hold the sheet so the elastic faces you and put your hands in the top two corners

· Fold together (away from you) and slip one corner inside the other

· Slide one hand to the other corner and tuck the remaining corner inside it

· Lay the sheet on a flat surface with the elastic edges folded over so it makes a square

· Fold the sheet inwards into thirds

· Fold the sheet along the length to create a neat, finished, folded sheet
Store linens, sheets and towels with the edges facing the back of the cupboard for a neat and tidy looking cupboard. An expertly organised airing cupboard is essential for easy access to your bed linen, as well as prolonging the life of your sheets through enhanced ventilation.
No matter how organised your storage cupboard is, we still recommend regularly airing your storage cupboard to prevent moisture from building up, keeping your bed linen in the best possible condition.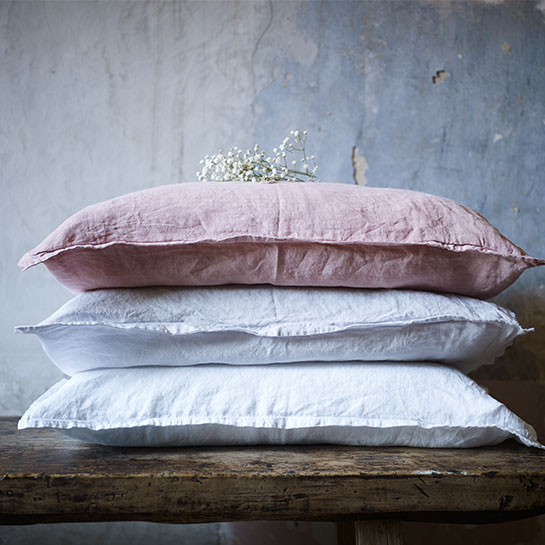 Seasonal bed linen care
During the hazy summer months, you may find you need to wash your bed sheets more frequently than in winter to maintain their freshness. For example, some sleepers choose to wash their bed linen once a week during summer, and once a fortnight during winter.

More frequent washing than this can damage sheets and reduce the quality of the fabric finish, so refrain from changing the bed more than once a week to ensure your linen lasts.

More important than seasonality is how you use your bed – do you often spend long periods of time in bed? Do you enjoy a relaxing shower before it's lights out? All of these factors can affect the freshness of your sheets, no matter the season.
Bed linen stain removal tips
If your bed sheets become stained, it's important to address the issue as soon as possible. The quicker you treat a stain, the more likely you are to be able to remove it.

Different stains require different treatment, so it's worth trying to identify the stain. Coffee stains, for example, can be treated with vinegar, whilst grease from an indulgent breakfast in bed will need baking soda.

To maintain the appearance of your bed sheets, always test the stain remover on a lesser-seen area of the bed linen first. If the stain treatment does damage the fabric, you'll be able to keep this carefully concealed and seek another method of removing the stain.

If you find you are unable to remove a stain, seek the help of a professional cleaner.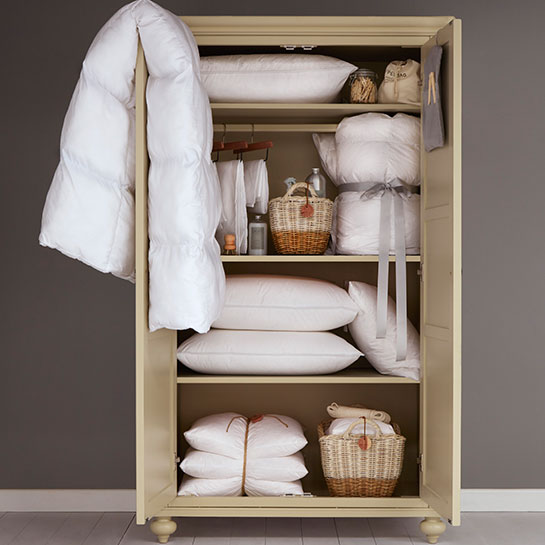 Bed linen hacks
Over time, sheets can start to smell musty from sitting in a cupboard or drawer. Sunshine is a natural disinfectant so when the sun's shining, hang your sheets out and the UVA rays will get rid of musty smells by killing the bacteria.

Alternatively, pop a scented tumble dryer sheet in between your washed and folded bed linen to keep them smelling fresh. Mrs Hinch swears by this!

If you're short on space, roll your linens or towels instead of folding them.

Natural fragrances such as cedar blocks and lavender sachets help protect against moths – they hate the smell!

Always use a mild detergent, but pair this with a gorgeously scented fabric softener to keep sheets velvety smooth.
For beautiful bed linen, look no further than our full range of sumptuous bed sheets. Discover classic white sheets or stylish jacquard finishes, in 100% breathable cotton for luxury that lasts.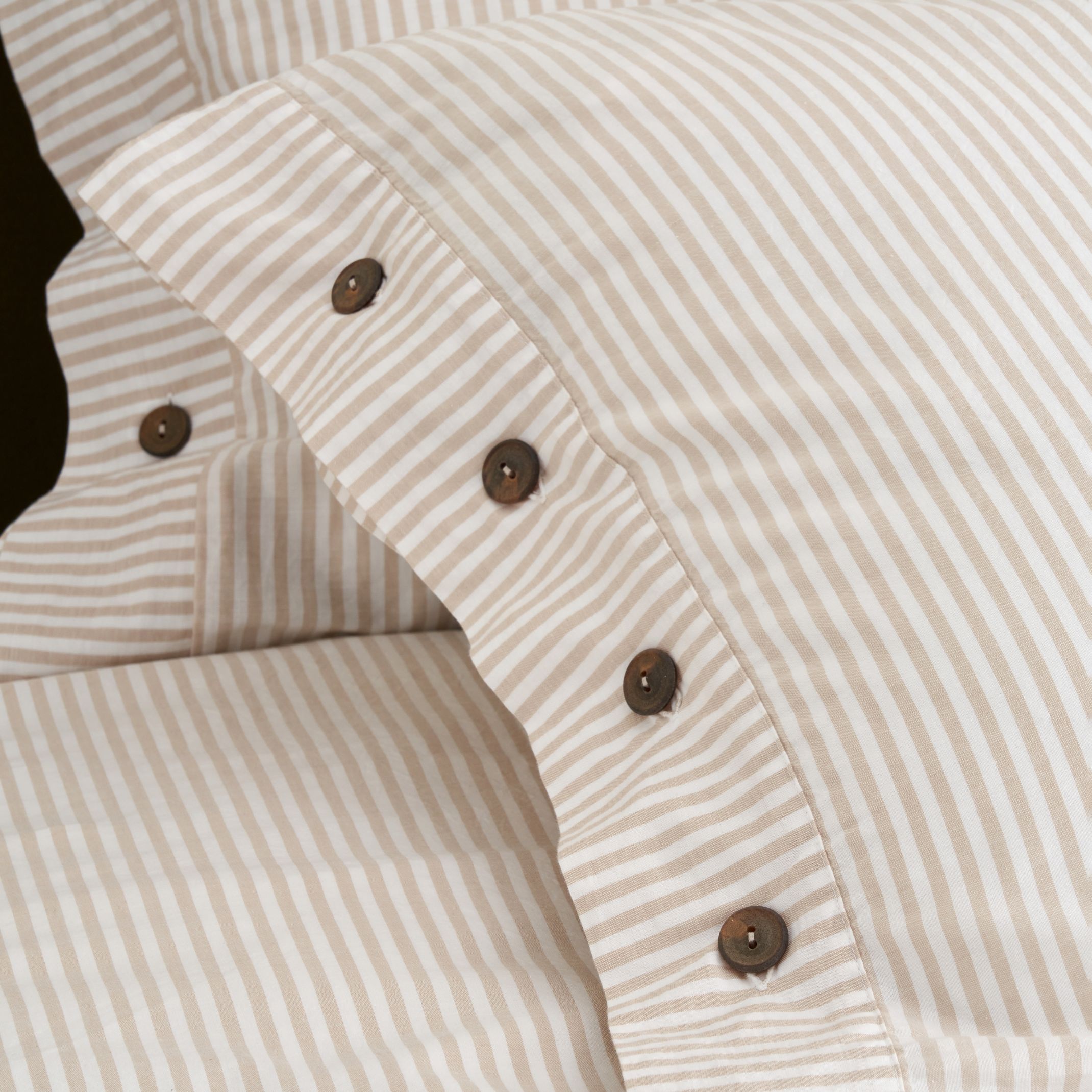 Related Articles