Last Modified 24 August 2023 |
First Added 06 December 2019
How to Use Lighting Effectively in the Bedroom
For many of us lighting is often thought of as a finishing touch, but it's actually one of the most important features of any room. Good lighting can effectively change the mood of a room and create an illusion of space.
The bedroom is a multi-purpose space; it's a place to get ready for the day, read, sleep and wind down, so it demands different sources of lighting to serve each purpose.
The key to lighting your bedroom for all these different moments is to have varied light sources.
Ambient lighting
Ambient lighting is natural light and, where available, it should bathe your whole room. Natural light improves psychological wellbeing and keeps our internal body clock in check. If you have few or smaller windows in your bedroom, there are ways to maximise the light coming through by placing a mirror opposite them to help reflect light into the room or, use lighter curtains or blinds.
Of course, when the sun goes down, you'll need another light source, which is why you need 'artificial' ambient lighting. Your ceiling lights serve this purpose and should provide the room with overall illumination, making the room look larger and spreading the light more evenly.
Ceiling lights on a dimmer are great, allowing you to control the brightness depending on the time of day. In the mornings you're more likely to want bright light, whilst in the evening it's about soft mood lighting.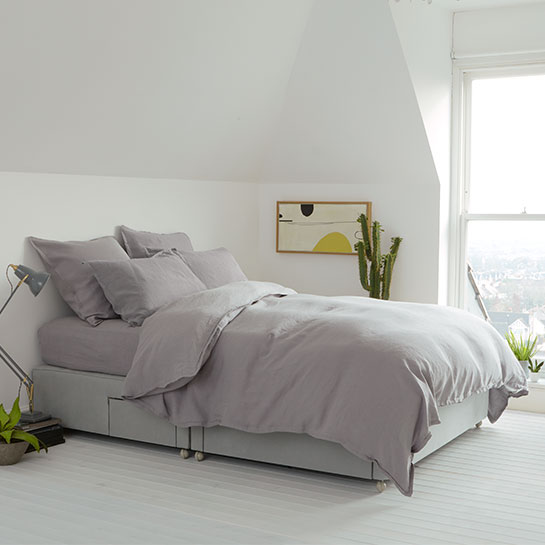 Accent lighting
Accent lighting is created by lamps which provide localised lighting.
Lamps can add a pop of colour to your bedroom, perhaps highlight artwork; but their main purpose is to create a soft, warm ambience and complement the atmosphere.
Bedroom lamps bring another layer to your lighting setup. Floor lamps can add height to a room, casting light into those hard to reach corners and darker areas. Bedside table lamps look lovely, frame a bed beautifully and provide gorgeous soft night-time ambience.
For a contemporary look, you can integrate LED lighting into joinery or under your bed. These lights can line the length of your bed, run beneath a desk, or line a window. They come in almost any colour and some can be adjusted to create a particular mood or atmosphere.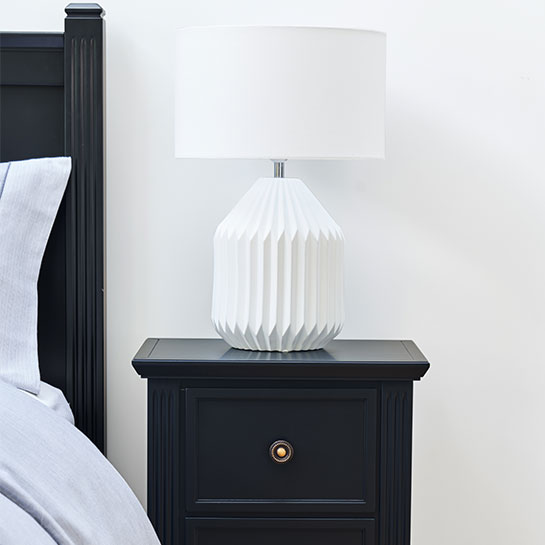 Task lighting
Task lighting is focussed lighting and is a good option if you like to read in bed and works by improving contrast.
Task lights are generally smaller and attached to the wall and can be adjusted to direct light where it's needed.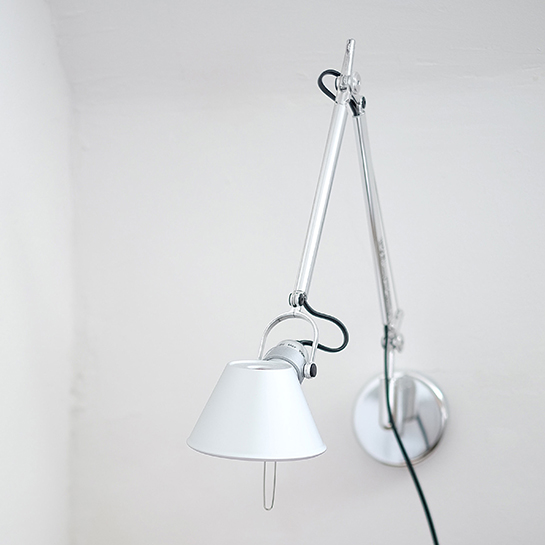 Candles
Finally, there's the ultimate in atmospheric lighting; the candle. A well-placed candle can add a subtle glow and an aura of relaxation in the bedroom.
A candle is not just a light source but can breathe a beautiful fragrance into the room. We have four gorgeous home fragrances to explore and find your perfect scent.